Continuing its' 39th year of success by establishing not only a fun race of 6.2 miles through the streets of downtown Laffy (as the locals say), but also a race to put on the calendar if you're looking for great competition. The 2nd race within the Triple Crown Series (Big Pete's 8k, Cajun Cup 10k, & Al Comeaux 10 miler) means that you are just one race away from completing the challenge. Despite the relatively cold temperatures that blew in, runners of all ages were determined to heat up the road!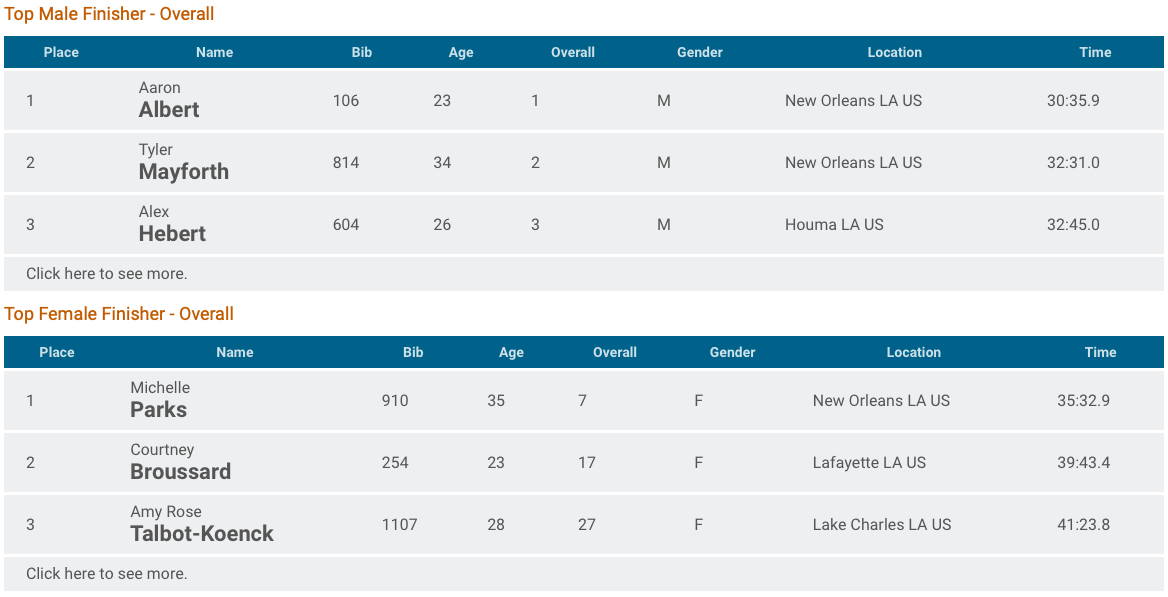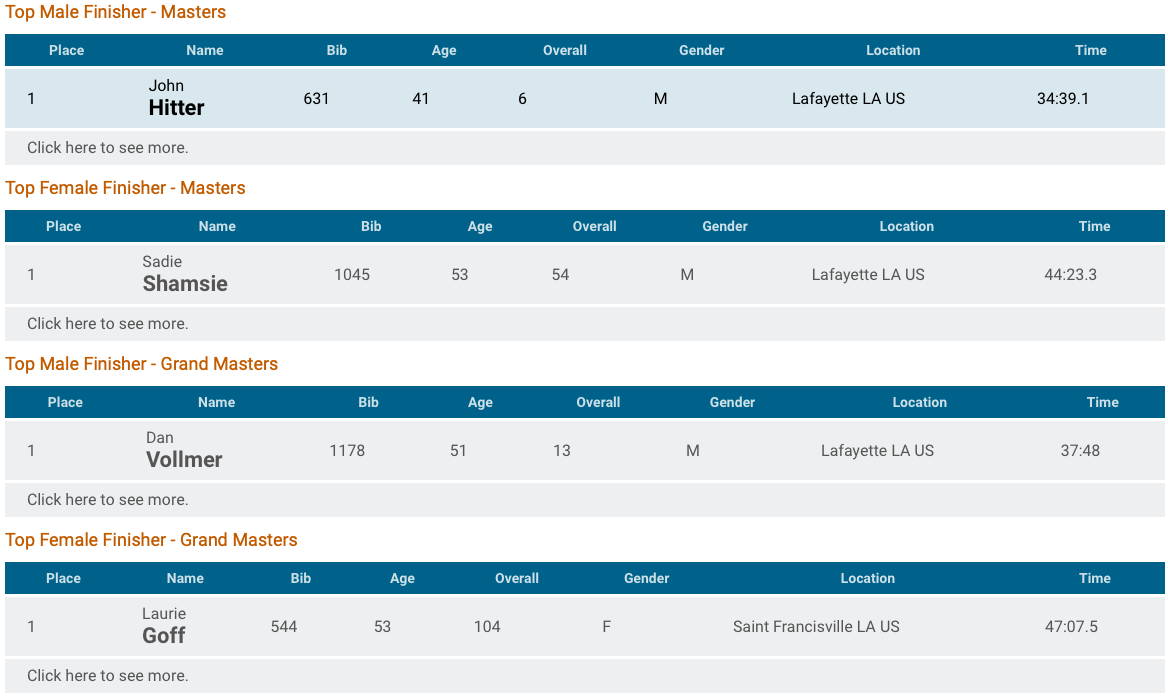 Respectively, both the Male and Female Overall Top 3 Finishers are Louisiana natives.
Overall Top 3 Males: Aaron Albert (30:35), Tyler Mayforth (32:31.0), and Alex Hebert (32:45). Overall Top 3 Females: Michelle Parks (35:32.9), Courtney Broussard (39:43.4), and Amy Rose Talbot-Koenck (41:23.8).
PHOTO CREDIT: SCOTT CLAUSE/THE ADVERTISER
PARTY ON PARC SANS SOUCI
POST RACE
Post-race was a definite rave to stick around for. Whether enjoying foods such as gumbo, jambalaya, and red beans or forgetting the race pains through a few drinks to help compliment the meal, there's a bit of everything to ensure everyone has great time. Also can't forget about the live DJ playing in the background to get some dancing going on.  
PHOTO CREDIT: CAJUN ROAD RUNNER CLUB 
Thank You to everyone who participated and thank you to Cajun Road Runners Club for another successful race. 
Life's A Journey, Enjoy the Stride.