Whether you are looking to solidify a seeded time for the Crescent City Classic 10k or an exciting run in the heart of New Orleans, the Crescent City Fall Classic 5k is a race that you can always count on. Hosting a live DJ, free food, drinks (yes, beer also), and countless amount of vendors of all types, it's no wonder as to why there are more than 1500 runners that participate every year. This year alone exactly 131 runners qualified for a seeded time into the Crescent City Classic 10k. 
RACE RECAP
(*Top Division Finishers) 
If you are looking for a specific bib number,
tap here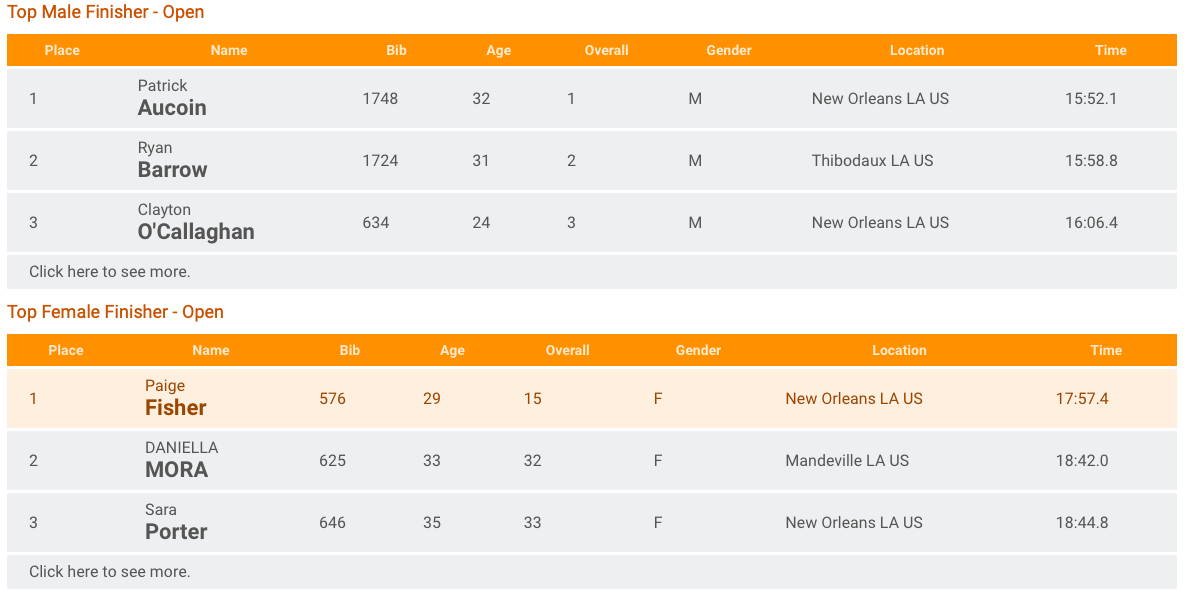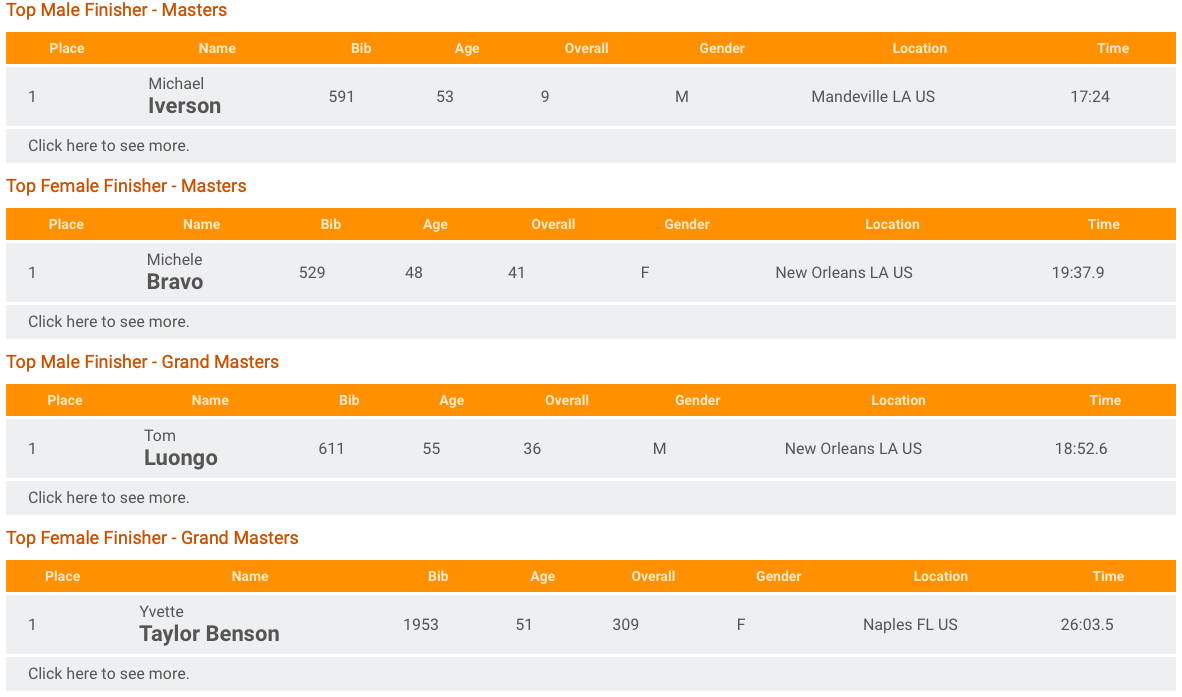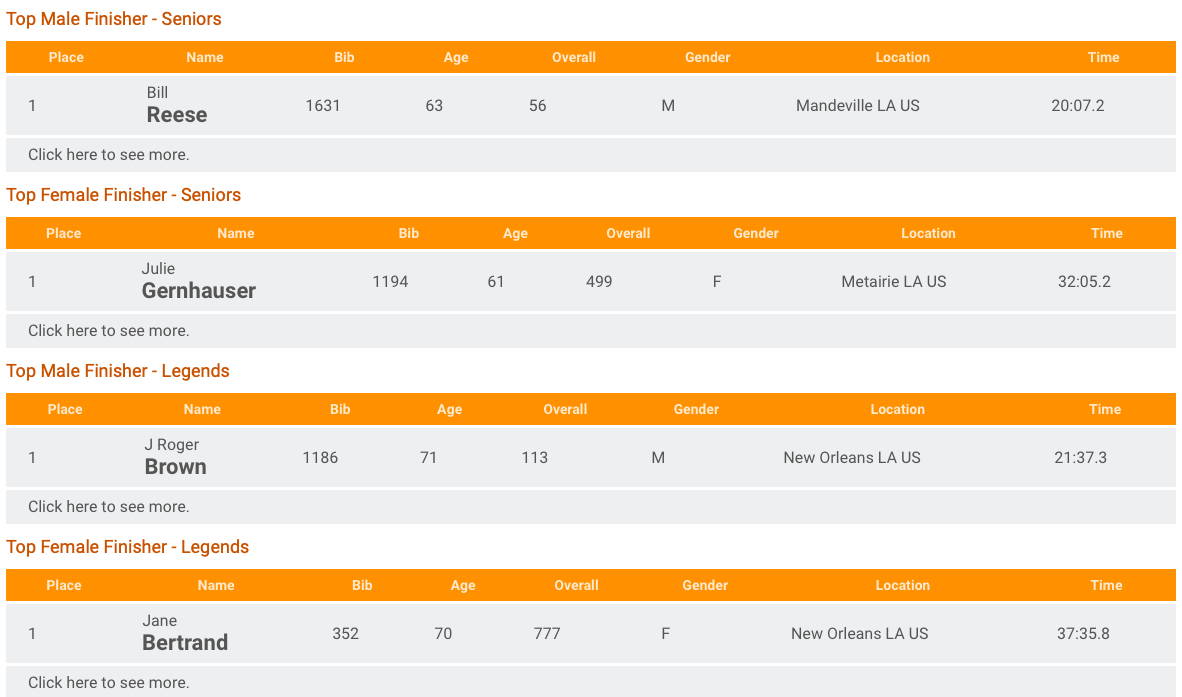 Top 3 Men finishers of the race included: two returners, Patrick Aucoin (15:52.1), Ryan Barrow (15:58.8) and a new participant, Clayton O'Callaghan (16:06.4).Leading the pack of the Women's race included: Paige Fisher (17:57.4), Daniella Mora (18:40.1), and Sara Porter (18:43.3).
Thank You to everyone who participated and thank you to Allstate Sugar Bowl for another successful race. 
Life's A Journey, Enjoy the Stride.