A New Partnership
We're Tying The Knot!
OK ya, that's a laces metaphor. It just seemed appropriate given the big news. Southern Runner and Louisiana Running Company are joining forces and becoming the all new Louisiana Running + Walking Company!
Same Owners - New Team
The Southern Runner owners, Andy and Stephanie, have joined LRC owner Patrick to form a new team dedicated to bringing the best in running to New Orleans.
Stop by to meet the team!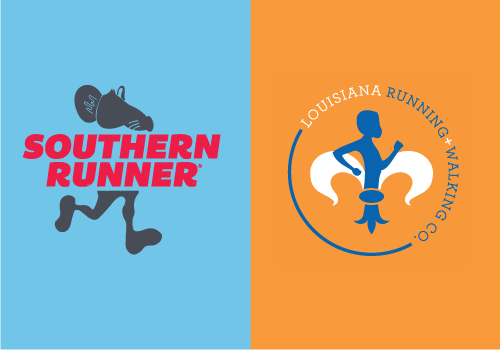 Metairie - Grand Opening!
As if that wasn't big enough, we're excited to announce the opening of our 3rd location in Metairie. Here's all the details:
Where
Louisiana Running + Walking Co.
3020 Veterans Blvd.
Metairie, LA 70002
FAQs
Why did ya'll merge?
It just made sense. Southern Runner and LRC have always had a great relationship. More so, our goal is one in the same. We want to strengthen the New Orleans running community and we realized that we can do it better together than we can apart. 
Did Louisiana Running Company buy Southern Runner?
Nope. This was a mutually agreed upon partnership. We've simply united under one brand. No ownership has changed either. Pat, Andy and Stephanie are equal partners. 
I noticed you added 'Walking' to your name. Why?
That's right. Our new official title is Louisiana Running + Walking Company. We have often been asked if we sell gear for walkers so we want to make sure they feel welcome as well. Whether you walk around the block or run marathons, all are welcome!
Is the Southern Runner store on Oak closing?
No way! In fact, we're growing. There will now be three Louisiana Running + Walking Company locations in New Orleans. Canal St., Oak St. and our new location in Metairie. 
How did you decide which name to use?
That was a tough one. Both stores have a great reputation in New Orleans so it wasn't an easy decision. Ultimately, we thought Louisiana Running Company was a bit more specific to our local community and would be a great name to attract new runners to our local movement.
What will happen to the Southern Runner brand?
Good news! The Southern Runner name will continue to live on in apparel and other gear. The iconic rat will still have its place in the NOLA running community.
I have a Southern Runner gift card. Is it still good?
Yes, all Southern Runner gift cards will be honored.
When will the new Metairie store open?
The grand opening for the new Metairie store is Saturday, Oct. 29. Hope to see you there!